E-Katalog dalam Pemasaran Barang/Jasa Pada Usaha Mikro Kecil Menengah (UMKM) Dalam Masa Pandemi Covid-19
Keywords:
UMKM, Marketing, E-katalog
Abstract
Indonesia is one of the developing countries where economic growth in Indonesia is growing rapidly both materially and non-materially, this need can be in the form of procurement of goods / services. The challenge faced by micro, small and medium agro-industry players (MSMEs) is to maintain growth in local and global markets. With the Covid-19 pandemic this has also affected trade in Indonesia, namely the shifting behavior of trading patterns has changed, which was originally carried out directly (offline), now it is required to be indirect (online) so that the business continues. In realizing the success of achieving the vision in the economic sector at a broader level with the development of technology, especially in the procurement of goods / services quickly, precisely, transparently and efficiently in reaching customers. In Presidential Regulation No. 54 of 2010 concerning Government Procurement of Goods / Services, it is intended to facilitate MSMEs in carrying out marketing of goods / services through the E-Purchasing mechanism with the E-catalog system, to support government procurement in the era of the Internet of Things (IoT) to be aligned. with the changing times with the aim of making the organization more responsive, transparent and accessible so that checks and balances occur. This e-catalog is the government's way of encouraging MSMEs to rise again in the era of adapting to new habits or new normal to overcome the impact of decreased turnover in order to strengthen and empower MSMEs.
Downloads
Download data is not yet available.
References
Undang Undang Nomor 20 Tahun 2008 tentang Usaha Mikro, Kecil Dan Menengah, Lembaran Negara Nomor 93Tahun 2008
Muhammad Iqbal. 2020. Pengaruh Pelaksanaan E-Katalog Dalam PengadaanBarang/Jasa Pemerintah Terhadap UMKM. Journal. Universitas Semarang.
Dina Yulistina Baiq dan Desi Dwi Arianti. 2019. E-Katalog Sebagai Sistem Informasi Pemasaran Kopi Sapit Berbasis Web. Universitas Hamzanwadi AR.
Indra Syahbandar. 2017. Media Promosi Meubel Berbasis ECatalogue. STMIK - IKMI Cirebon.
Relung Halim. 2013. Pembuatan E-Katalog Dan E-Lelang Pada Sistem Android. Universitas Surabaya.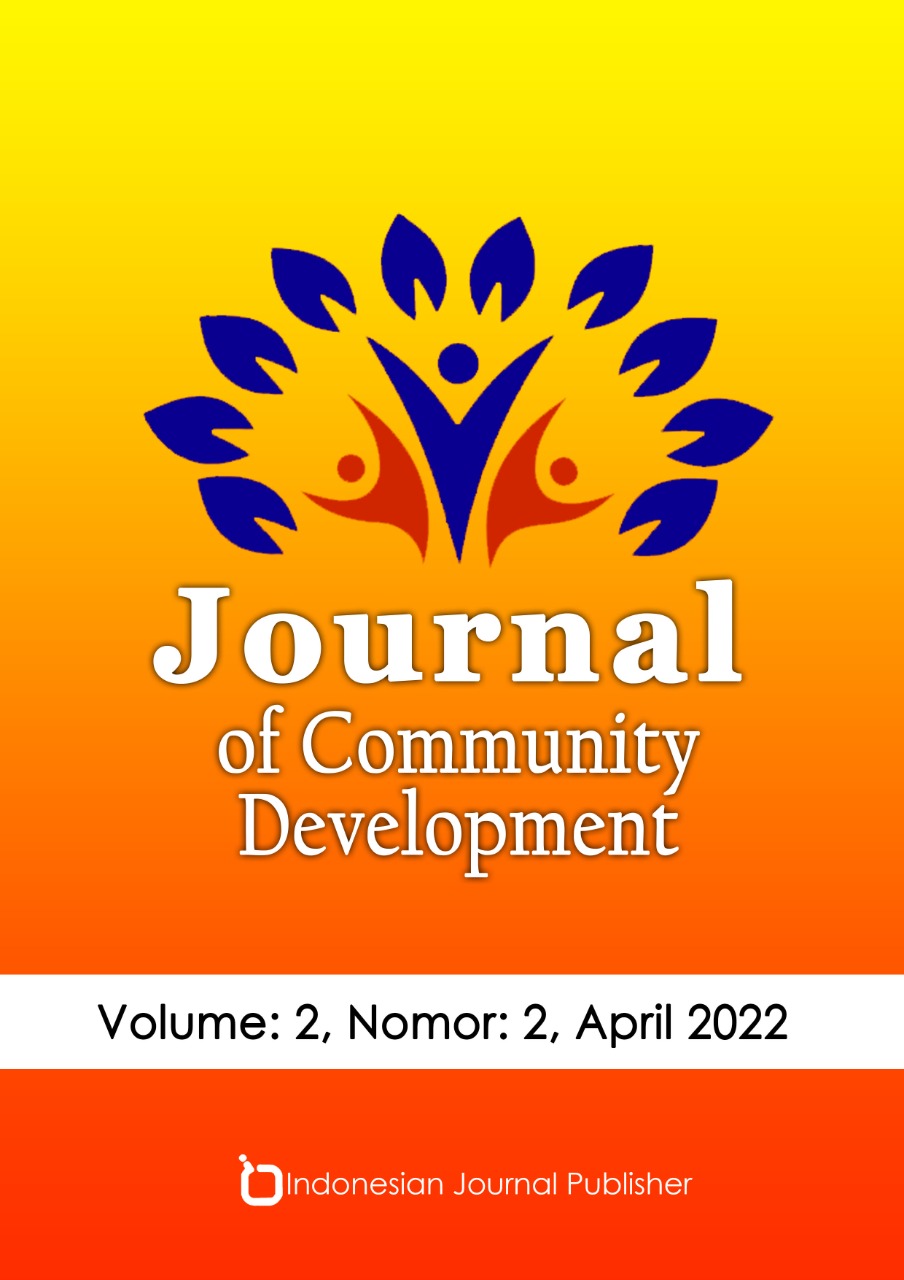 Downloads
How to Cite
Suryono, A., Rahayu, Y. D., Winasis, M. A., & Murod, M. F. N. (2021). E-Katalog dalam Pemasaran Barang/Jasa Pada Usaha Mikro Kecil Menengah (UMKM) Dalam Masa Pandemi Covid-19. Journal of Community Development, 2(2), 66–69. https://doi.org/10.47134/comdev.v2i2.33
Section
Seminars and Conferences