Pelatihan Pemanfaatan ICT Untuk Industri Rumahan Kecamatan Kendit Kabupaten Situbondo
Ginanjar Abdurrahman

Universitas Muhammadiyah Jember
Keywords:
Panji, Situbondo, ICT, Home Industry, Kendit
Abstract
Kendit is one of the districts in the Situbondo regency. Based on observation, technological literacy of the community need to be improved. ICT is currently very much needed, especially for the home industry. To increase technological literacy, it is necessary to provide ICT Utilization Training for the community, especially for the home industry, to facilitate production and promotion. To carry out ICT Training, of course, facilities needed. The survey determined that SMK Negeri 1 Panji was the place for training activities because this institute had adequate computer laboratory facilities, both from the number of computers and internet connections. This activity was held on 22-23 November 2017. On the first day, it started with introducing the presenters, followed by giving pretest questions to measure the participants' initial knowledge. After the pretest carried out, then the presentation of material on the introduction of ICT in general, the introduction of ICT for the Home Industry, searching for information using the internet, and calculating production costs and selling prices. On the second day, there was an explanation and discussion about marketing products using social media, correspondence, creating business profiles, making promotional slides with PowerPoint, and ending a posttest. From the activity evaluation data, the lowest posttest score of the participants, it is 71, and the highest score of participants is over 90, as many as two people. When compared with the value at the pretest with the highest score of only 76, it can say that there was a significant increase in the value
Downloads
Download data is not yet available.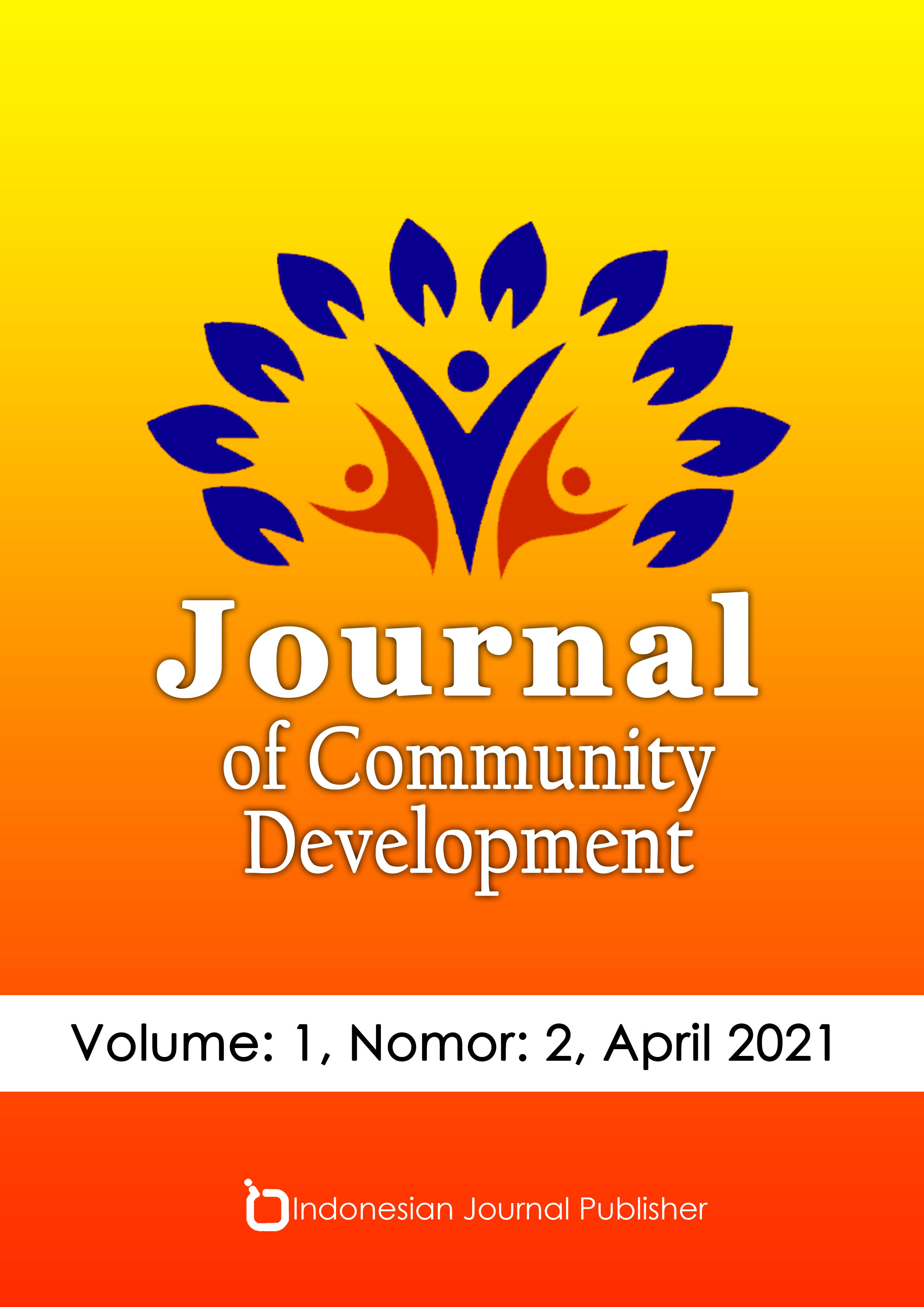 How to Cite
Abdurrahman, G. (2021). Pelatihan Pemanfaatan ICT Untuk Industri Rumahan Kecamatan Kendit Kabupaten Situbondo . Journal of Community Development, 1(2), 46-51. https://doi.org/10.47134/comdev.v1i2.8
Copyright (c) 2021 Ginanjar Abdurrahman
This work is licensed under a Creative Commons Attribution 4.0 International License.